Welcome to
Central Linen Park
We at Central Linen Park Private Limited (CLPPL) are avant-garde in commercial laundry service particularly dedicated to serve the hospitality sector and also to other institutional customers. CLPPL is situated in one of the fastest growing commercial and industrial hubs in Delhi-NCR, spread across an area of 65,000 sq.ft in Bhiwadi. At CLPPL, our aim is to offer the commercial laundry and dry-cleaning service in NCR to the leading hotels and other institutions.
We hold expertise in handling large volumes of linen and garments, ensuring highest quality standards to meet and exceed clients' expectations by delivering them in time.
Learn More
Service Cities
Delivery Schedule of 24 hour Turnaround Time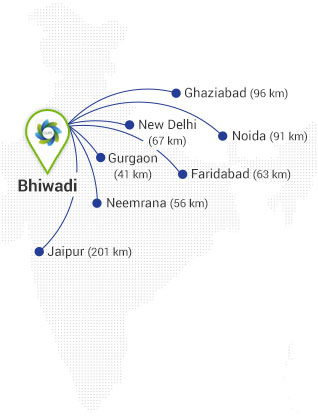 Market Segmentation
Servicing Clients From Below Categories
Plant

Central Linen Park boasts of a grand commercial laundry facility covering approx. 65,000 sq ft area. The company holds the capacity to handle 60,000 kgs processed linen per day. Equipped with imported machines, which are hi-tech and perfect to deliver fresh linen through its specialized logistics system, CLPPL ensures timely fulfillment of all its commitments.

Operations

Central Linen Park is specialized to deliver the best commercial laundry service in NCR; it is dedicated to cater to all the laundry and dry cleaning needs of the hospitality sector.

Outlook

The emerging hospitality chains in India, especially in Delhi NCR region, prompt huge demand for quality service along with the best in the laundry business. At Central Linen Park, our vision is to serve and strengthen growth of institutional businesses and the retail segment through its shops.
Latest Blog
The best way to tone down the laundry budget is choosing a professional commercial laundry partner in Delhi NCR...

Our hectic schedule sometimes doesn't allow us to breathe which leads to several stress issues and muscular...

If you think merely cleaning dirt and making clothes brighter, labels any commercial laundry service as a...
View All Blogs
Testimonials
Good Washing Plant

Budhpal Singh

Happy Customer, india
24 Hour Turnaround

Best Packaging

Free Transportation
Central Linen Park Private Limited
B - 808, RIICO Industrial Area, Pathredi
Bhiwadi
,
Rajasthan
301019