About CLPPL
Central Linen Park Private Limited (CLPPL) is a state of the art commercial laundry specifically designed for the hospitality sector and other institutional customers. Spread across an area of 65,000 sq ft in Bhiwadi, the fastest growing industrial hub in Delhi NCR, CLPPL aims to offer a comprehensive laundry and dry-cleaning service to leading hotels and other institutions.
CLPPL aims to fulfil the need for a professional service provider capable of handling large volumes of linen and garments whilst operating to the highest quality standards and is able to deliver and exceed client expectations.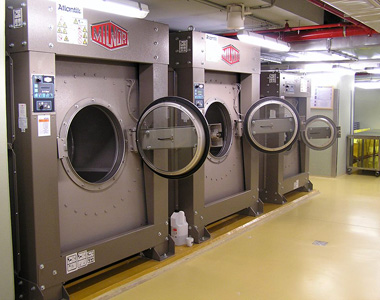 With increasing input costs of operating an in house laundry, CLPPL offers a viable and reliable outsourcing option for the hospitality sector. Armed with world class equipment and implementing the laundry industry's best practices, Central Linen Park aims to improve the linen utilization rates resulting in considerable savings for the hotels.
Plant
Central Linen Park boasts of a laundry facility spread across 65,000 sq ft, capacity to handle 60 tonnes of processed linen per day operating in 2 shifts, equipped with best in class imported machines, delivering fresh linen through its own logistics system within stipulated timelines.
Operations
Central Linen Park is designed to handle all the laundry and dry cleaning needs of the hospitality sector
Outlook
With the advent of global hospitality chains in India primarily in the Delhi NCR region bringing along the best practices in the laundry business, Central Linen Park's vision is to continue to strengthen and grow its institutional business as well as serve the retail segment through its

Shoppes.