Top 3 Problems Faced By Hoteliers and How a Commercial Laundry Service Can Help?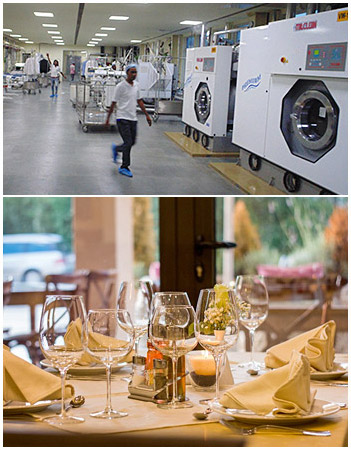 As the hotel industry continues to grow, hoteliers are facing some critical challenges. Some of these issues are tricky and they need careful handling. In order to provide the best-in-class services to customers and create an enviable brand image, hoteliers should incorporate varied measures to gain maximum profits.
One such measure is to hire the services of a commercial laundry service and save in many areas.This is a smart move and it brings many advantages along with it. Outsourcing the laundry reduces the burden from the hoteliers and it helps them focus on other important matters. In this blog, we will discuss some major problems faced by the hoteliers and how they can be tackled.
1. The 'Cleanliness' Issue: - When customers check-in a hotel, they want an all-round experience. The hotel's atmosphere should give a vibe of good hygiene and every corner should be thoroughly clean. The same goes for laundry and linen. Commercial laundry services step in here and they play an instrumental role in maintaining the cleanliness quotient.
2. Maintenance Charges: Along with the other costs of running a hotel, one of the major costs is the periodic maintenance charges of in-house laundry machines. These machines need a lot of effort to function properly and the recurring expenditure sometimes become unbearable. One quick and smart alternative is giving the entire laundry responsibility to an efficient Commercial laundry services. The maintenance cost is totally removed and a lot of time is saved.
3. Lack of Space for Laundry: This is indeed a common problem, which new hoteliers need to address. Setting up an in-house laundry unit requires a lot of space and many hoteliers do not want that. By getting associated with a Commercial laundry services, the space is managed in a much better way and a profitable partnership is formed.
The industry is changing; newer services are coming to the market and they are offering unique services to aide businesses scale their profits through strategic partnership. The commercial laundry market will transform in the near future, mainly due to its unique offerings. From hotels to spas and other players in the hospitality sector, reliable Commercial laundry services are needed by almost everyone. In the next blog, we will discuss what hoteliers need to check out, before hiring a professional commercial laundry company.