3 Useful Laundry Tips for People with Sensitive Skin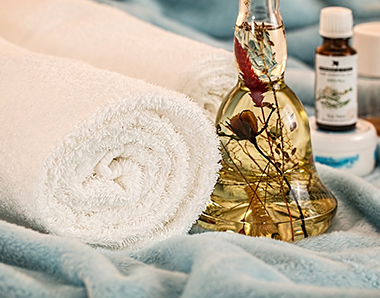 If you think merely cleaning dirt and making clothes brighter, labels any commercial laundry service as a popular brand, you are certainly mistaken. There are several other important facts that reputable dryers and cleaners should keep in mind.
The washing process can cause skin irritation for those who have sensitive skin.
Along with the bulk laundry and dry-cleaning service, you have to keep an eye on the quality and sanitization of the fabrics and linen in amalgam. Always remember that skin problems or skin irritation can occur due to multiple reasons. Apart from dust allergies, skin rashes can be triggered due to laundry imperfections, such as - mold, pollen, fabric materials and chemical reactions.
Here are top 3 preventive measures that any commercial washer and dryer should maintain while giving their clients an avant-garde dry-cleaning service.
1. Hygienic washing & drying mechanism - A washing machine could be the haven of many harmful germs and microbes. Our primary focus is providing hygienic washing to our clients. We use 100% biodegradable chemicals, which are broken down to their simplest forms quite easily. These environment friendly processes reduce the pollution hazards to a great extent. As far as the drying mechanism is concerned, CLPPL has installed a Tunnel Washer, which monitors its own chemical levels and uploads the linen directly into the laundry's 'cleaning area'.
2. Spotless washing and extensive linen care - People with sensitive skin, demand absolutely spotless washing and we are proud to provide that. Be it for hotel linen or spa towels, we maintain the same quality throughout. So choosing the right laundry outsourcing service is highly vital for a hotelier or health-club owner. Central Linen Park is the single largest commercial laundry service provider in Delhi-NCR, where our skilled washing experts deliver impeccable level of service for different types of linen on each and every wash cycle.
3. Drying, ironing and folding - Outsourcing laundry is the safest choice for those who have skin allergies. We use hot water while washing clothes as it destroys 99.9% allergens present on clothing. We rinse clothes till the time where there is no detergent residue left on the clothes. We air dry clothes and disinfect them and directly send them to automatic folders where the clothes get ironed, folded, and stacked automatically. Whether heavy or delicate, CLPPL professionally takes care of all kind of fabrics and linen and provides easy solutions when it comes to commercial laundry outsourcing service in Delhi NCR.
Want to experience a revolutionized laundry service in Delhi NCR? Place your orders at: http://www.centrallinenpark.com/reachus.html or Call us - +91 9560 7929 72