Top 3 Reasons to Choose CLPPL As Your Commercial Laundry Partner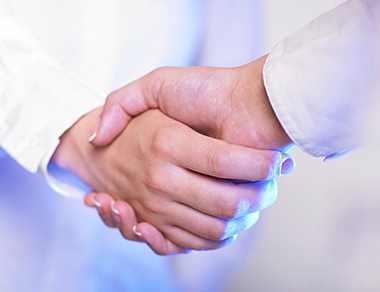 Outsourced laundry service provides solution for cleaning a large quantity of fabrics and clothes with due quality assurance. These are often labeled as Commercial Laundry (OPLs are the laundries set up with in client's in-house space, operate either directly by the client or outsourcing the operation of such laundry to any third party to operate with in client's in-house space. Outsourcing laundry (linen, uniforms, cloths, fabrics etc.) of any business to the outside vendor who is picking it up, washing or processing laundry outside the client's in-house space and then delivering it to back to the client is called Outsource Commercial Laundry. CLPPL is a commercial laundry and not one of OPL and cannot be labeled as OPL. OPL is the model we convince our clients not to invest in or continue to operate if already invested, due to its high operating cost and thus suggests them to shift to us and make good savings) which particularly serve the hotels, restaurants, hospitals, healthcare, airlines, fitness, and other industries where they require a spotless laundry experience to earn positive feedback from their clients and to secure recurring visits from them likewise.
Now laundry along with the huge load size is no longer a painful task. Central Linen Park Private Limited (CLPPL) is a NCR-based commercial laundry service provider which took the concept of "commercial laundry services in Delhi NCR" to its new heights. CLPPL is has the top commercial washing-line specialized in linen, garment, and fabric cleansing in the right way. The leading commercial washer and dryer treats different fabric materials with unique and delicate care. Here are some key reasons for choosing CLPPL as a preferred washing partner for hospitality, aviation, fitness, and other industries.
Frequent water worries of Delhi and its peripheral areas is an open secret. Since water consumption of heavy industries can never be moderated; outsourcing the laundry service can lay off the water and power consumption in hotel laundry services. CLPPL offers top-of-the-line commercial laundry and dry cleaning service in Delhi NCR and Jaipur as well. And the most amazing fact is the company uses its highly-efficient water recycling system that saves gallons of water every year.
1. A powerhouse cleaning processor - CLPPL owns a mammoth 65,000 sq ft of area in Bhiwadi, Delhi-NCR which is fully loaded with the present-day automated laundry equipment, manufactured by international brands and that makes it capable of processing up to 60,000 kg laundry on a daily basis. Riding on innovative expertise CLPPL offers top-notch hotel linen cleaning services in Delhi NCR and Jaipur as per demand variation.
2. Eco-friendly washing process - The company is well-equipped with all latest environment-friendly machinery, process and resources that minimizes pollution hazards caused by the entire process of cleaning and drying. They use biodegradable chemical, water re-cycling mechanism, heat reclamation system keeping in mind the natural payback.
3. On-time delivery with quality maintained - CLPPL use 100% soft and pure RO water in all kind of its washing as the company genuinely cares for the texture, type, and the hygiene health of all cloth materials. The effectiveness of CLPPL is its quality measure and on-time logistic service that marks the distinctness from the rest available commercial laundry service providers in the market. Improving your business performance with CLPPL is whole lot easier now.
CLPPL is just a phone call away from you. Call us- +91 95607-92972