3 Important Tips to Choose the Perfect Linen Type for the Hoteliers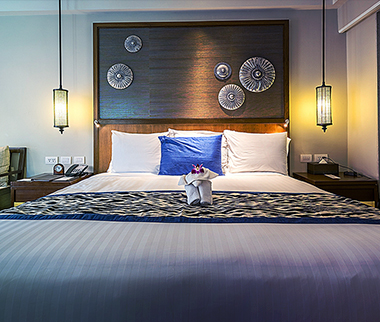 The best way to tone down the laundry budget is choosing a professional commercial laundry partner in Delhi NCR. It's a proven fact that outsourcing laundry not only significantly reduces the operating costs but also helps in gaining overriding guest satisfaction.
Whichever hotel you choose for your vacation, the first few things we all notice after entering the hotel room is the interior, washroom, and the cleanliness of the bed sheets and towels provided from the hotel. Thus, hotel industries have to take care of their choice of linen and fabrics.
Hotel industries anonymously choose the colour white for their bed sheet and towels as white never goes frumpy. But the colour white gives a reality check when being caught by even a minute spot on it.
By outsourcing their laundry service, hoteliers lighten their laundry burden and as a reliable commercial washer and dryer service in Delhi NCR, we provide them a world-class cleaning experience with unmatched linen care.
Often the hotel industry has been seen complaining about afflicted linen/curtain condition post-wash. Not always your commercial laundry service is to be blamed for the wreck; the choice of linen too can be the bad egg. May be it's not the perfect quality of linen that suits your requirement.
You heard it right!
The hospitality industry forever tries to impress their guests with luxurious bedding and linen. Since they need to buy the linen in bulk, what they do is, they go with a popular brand in the market, but often forget to address the quality estimation.
A wrong choice of linen can actually raise the hotel budget to a great extent. Being the best commercial laundry and dry-cleaning service in Delhi NCR, here we will discuss how the hoteliers can avoid choosing the not-so-right linen. Read on:
Supreme quality linen endures maximum heat – If the linen quality is not good and of minimum GSM & TC required as per the guest's usage of the hotel, it might shrink after wash. This is why housekeeping staff wrestle while fitting the sheets, post they are laundered. Then how would you choose the right linen?
Choice of linen supplier: Always go for a recognized one, so that they can guarantee the resilience and the longevity of your linen.
Choice of commercial laundry service – Choosing the best commercial laundry service provider in Delhi NCR assures you about the total cloth health condition. A professional laundry service knows well what type of linen can withstand their equipment type.
So, hotel owners are you aware of all linen and fabric material types and their thread count?
Thread count (TC) means the number of threads that are woven into the sheet both lengthways and breadthways per sq inch. The higher the thread count, the better and softer the quality gets. But twisting more than 2 plies to increase the thread count would make the fabric rougher.
Let's have a look at the fabric materials then -
Cotton - This is the fabric which has been widely used for manufacturing bed sheets. This is an affordable, climate-friendly and easy-to-maintain material that doesn't shrink post being laundered.
Polycotton/Polyester - When it comes to durability, polycotton tops the chart. The material is inexpensive by price and inflexible by texture.
New hoteliers need to also answer the below questions before deciding on a laundry outsourcing partner -
Who competitors are with – If you are new to the hospitality industry it is recommended to find out where other hotels and resorts are outsourcing their laundry from. This feedback is always worth considering before you choose your online dry cleaning service in Delhi NCR.
For linen quality maintenance after being laundered and upscale washing experience the only commercial laundry service in Delhi NCR that the hospitality chain widely bank on is CLPPL.
A little groundwork before the final selection – If you are thinking of outsourcing your laundry service in Delhi NCR, make sure that the services that commercial laundries provide maximizes your investment.
But before the final selection you should keep a close watch on the fabric quality, thread count, and the colour of fabrics and towels in combination for obtaining a much better linen life and longevity. Hotel owners are advised to pay attention into these minute details for securing an enhanced brand reputation.
Choose CLPPL for laundry service par excellence.
Reach us now for your laundry outsourcing in Delhi NCR.